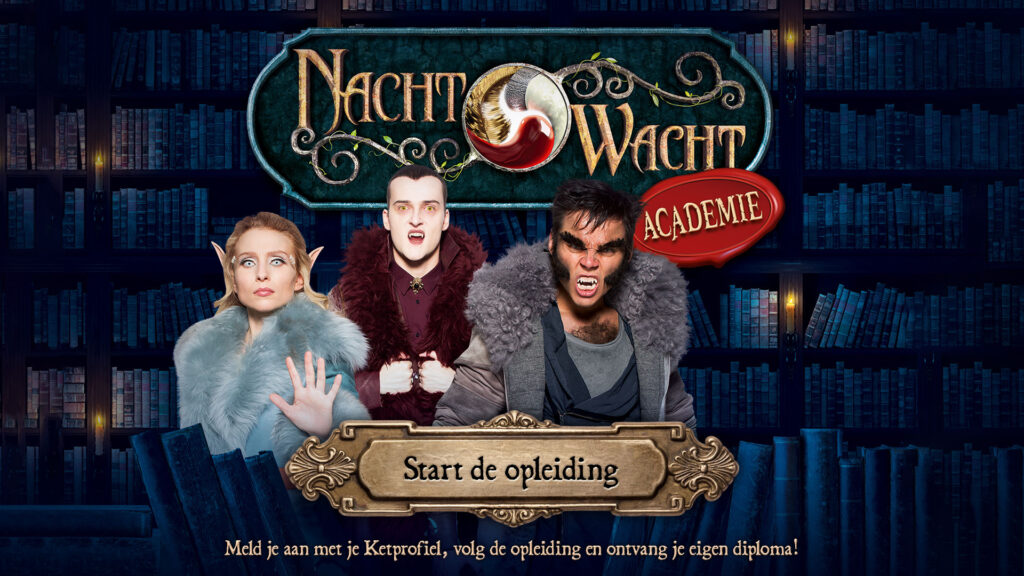 INTERACTIEF – Schuilt er een elf, vampier of weerwolf in jou? Ontdek het op de eeuwenoude Nachtwacht Academie, en volg een opleiding bij Keelin, Vlad of Wilko!
Leer over de geschiedenis, gewoontes en krachten van de elfen, vampiers of weerwolven met Keelin, Vlad of Wilko. Volg een cursus Monsters bij de wijze schooldirecteur Nyada, en maak jouw eigen elfenketting, vampierenring of weerwolvenarmband.
Breng je de opleiding tot een goed einde? Dan ontvang je een echt diploma van de Nachtwacht Academie!
Veel succes!
Je vindt deze aflevering op de site van Ketnet.